AI-powered capabilities that can drive better business outcomes: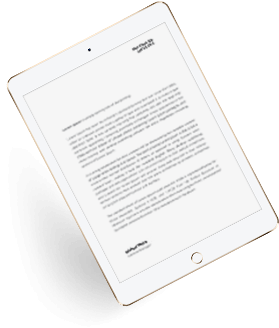 Automate tedious sales tasks, you can focus on high-value activities, significantly improving your sales productivity.
Automate Tedious Tasks

Boost Sales Productivity
Boosting your sales productivity allows you to engage with more prospects in less time, resulting in an increase in your top line.

Enhance Reputation & Trust
Build up your social reputation, so you can improve your ability to meet and connect with prospects, paving the way for more successful sales engagements.
By personalizing each customer experience, you foster stronger relationships, and increase customer satisfaction, and sales .
Personalize Customer Experiences
Improved Sales Content

Enhanced sales content, will better resonate with your prospects, resulting in improved engagement, trust-building, and sales.

Appeal to Right Buyer
By understanding an organization's and buyers' purchasing habits, you can tailor your sales strategy more effectively, leading to more accurate targeting and sales.

More Engaging Emails

Assists in drafting professional and persuasive sales emails, saving time and ensuring a consistent communication style.
Powerful Sales Scripts
Develop persuasive sales scripts tailored to different situations and customer profiles, helping to enhance your selling approach.
Customer Survey Creation
Design customer satisfaction surveys or market research questionnaires, gathering valuable feedback to inform you and help transform your sales strategy.
Offering Knowledge Base
Produce interactive sales training, improving your skills and knowledge around an offering and building a detailed product knowledge base with up-to-date information.



Sales Conversation Analysis

Deal Closing Assistance
Analyze conversations with prospects and customers and get valuable insights to improve your communication and close deals more effectively.
Use effective closing techniques or responses based on the specific customer scenario, supporting salespeople in securing more deals
Features Ready to Rock Your World

Competitor Analysis
You can continually monitor and analyze your competitors, summarizing their activities and strategies to help you stay one step ahead and win more deals against them.

Customer Sentiment Analysis
Effectively gauge customer sentiment based on interactions and feedback, providing insights into customer satisfaction, preference and areas for improvement.
And much more...

Delve into 130+ tools meticulously crafted to refine your operations and ignite your sales: